Resolve to Save Lives Nigeria Welcomes New Executive Director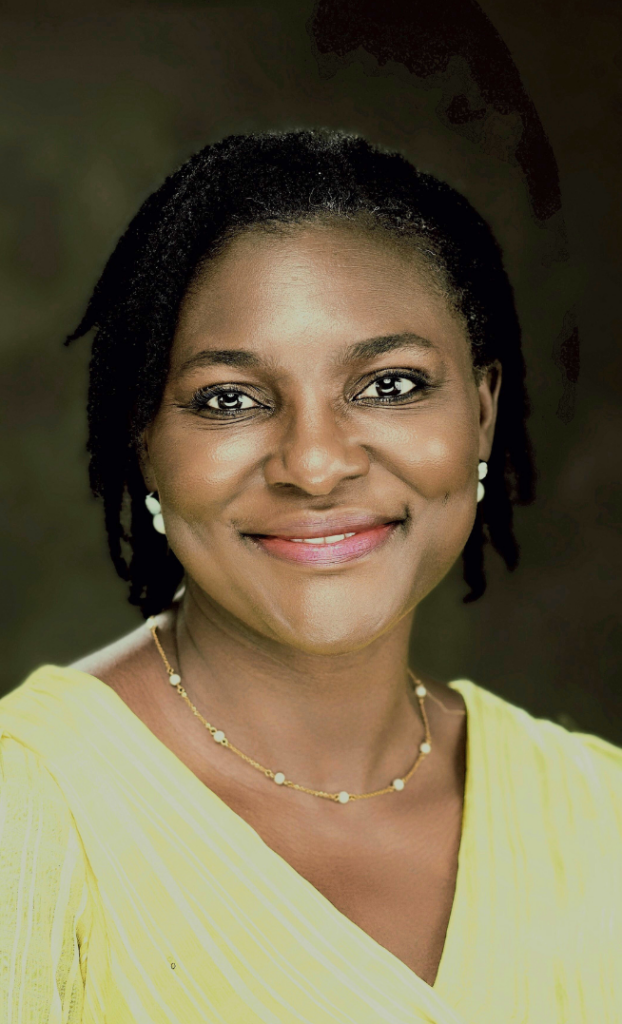 ABUJA, Nigeria, November 20 2023 -/African Media Agency (AMA)/- Resolve to Save Lives announced today the appointment of Nanlop Adenike Ogbureke as its new Executive Director in Nigeria. She will oversee a technical and operations staff of 11, facilitate effective coordination and implementation of program activities, as well as foster and maintain productive relationships with government and non-governmental stakeholders within Nigeria.
"We are excited that Nanlop Ogbureke has joined the RTSL Nigeria team as the new Executive Director, said Dr. Tom Frieden, President and CEO of Resolve to Save Lives. "Her commitment to and management of public health programs including primary health care, non-communicable disease, and infectious diseases will further strengthen our partnerships to better protect and improve health in Nigeria and beyond."
Ogbureke has more than 20 years of experience in the health sector. From 2011-2019, she served in various roles, one of which was as the Global Program Advisor at Christian Aid, UK developing country-level strategies, fostering south-to-south peer learning, and providing technical advisory support to 10 country programs. This role also involved leading research on tackling non-communicable diseases in high burden countries. Ogbureke then served as the Senior Special Advisor at WAHO/ECOWAS in Burkina Faso, covering all 15 member states. In this senior leadership role, she partnered closely with country governments, ministries, and high-level stakeholders, and provided strategic oversight on all partner-funded portfolios. Ogbureke most recently led the development of ECOWAS's regional Covid-19 response and served as the lead advisor for the development of the WAHO strategic plan.
"It is an honor to be joining Resolve to Save Lives in Nigeria and to embark on this new journey," said Nanlop Ogbureke. "My passion has always been to contribute as much as I can to improving the health and wellbeing of excluded and disadvantaged populations. This aligns well with RTSL and the work they do to help prevent epidemics and improve heart health, especially in Nigeria."
"RTSL Nigeria is very grateful to have Nanlop in this leadership role," said Dr. Ibrahim Abubakar, RTSL Nigeria Board Director and Dean of the University College London Faculty of Population Health Sciences. "Working in the health sector in leadership roles and with governments and other stakeholders is the kind of in-depth experience and expertise that will help us continue to make progress in our program areas."
To learn more about Resolve to Save Lives, please visit: https://resolvetosavelives.org/about/team
Distributed by African Media Agency (AMA) on behalf of Resolve To Save Lives.
About Resolve to Save Lives
Resolve to Save Lives is a not-for-profit organization partnering with countries, communities and organizations to prevent 100 million deaths from cardiovascular disease and make the world safer from epidemics. To find out more, visit: resolvetosavelives.org or Twitter @ResolveTSL.
Media Contacts:
Steven Chlapecka, Resolve to Save Lives, schlapecka@resolvetosavelives.org, +1.917.623.0246
General inquiries, Resolve to Save Lives: press@resolvetosavelives.org
The post Resolve to Save Lives Nigeria Welcomes New Executive Director appeared first on African Media Agency.
Source : African Media Agency (AMA)
L-R: Adam Elhiraika, Director, Macroeconomics and Governance Department, ECA; Kevin Urama,…