VA BizHive: Ventures Africa releases its new Entertainment business edition — The New Wave of Nigeria's Soft Power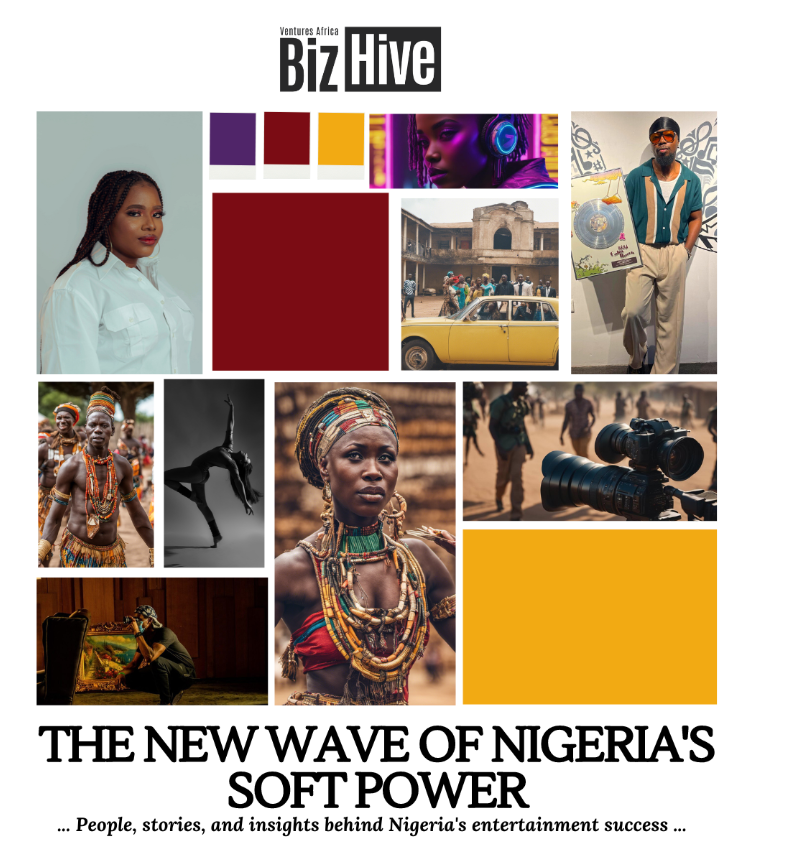 LAGOS, Nigeria, 15 October 2023 -/African Media Agency(AMA)/- Ventures Africa, an online platform that tells stories about an evolving Africa, has released a new edition of its business magazine, Ventures Africa BizHive. The magazine covers news analysis and discussions around entrepreneurship, evolving business trends and innovations around Africa.
The latest issue, titled 'The New Wave of Nigeria's Soft Power', explores the sharp-rising entertainment business in Nigeria and how it is shaping the country's future.
Entertainment is big business all over the world. In 2022, the media and entertainment market reached $2.32 trillion in valuation, up by 5.4%. Several countries use this medium to generate money, export their culture and gain soft power. And in Africa, Nigeria is leading this movement.
The creative sector, which includes entertainment and media, is Nigeria's second-largest employer of young workers today, according to Jobberman. By 2025, it should have created 2.7 million more jobs, according to their 2021 predictions.
In this issue, Ventures Africa spoke with several industry leaders across the music, film-making, and content creation arms of entertainment, exploring their stories, success strategies and market insights. It also highlights the growing impact of technology in the evolution of Nigerian entertainment and the shift towards globalisation.
Join us as we explore Nigeria's rise to soft power through entertainment.
 Distributed by African Media Agency (AMA) on behalf of Ventures Africa.
About Ventures Africa
Through award-winning journalism, new school video content, and active community engagement, Ventures Africa stands as one of the most viewed sources of news in West Africa. Beyond commanding an organic audience, its team has worked to weave the company's story into that of its community. As an online hub for discussion, education, and collective action, the platform provides an energetic and interactive experience for its readers, contributors, and partners.
Since 2015, Ventures Africa has published an annual digital magazine. Its Digital Issues feature unique perspectives on important issues. Previous issues have taken a unique angle on innovation in Africa, the recession, and the future of Nigeria's tech landscape through the eyes of 10 leading women amongst others.
Media Contact
Kaaranja Daniel
Marketing & Advertising
Lagos, Nigeria
Manager@ventures-africa.com
+234 909 328 4213
+234 909 328 4224
The post VA BizHive: Ventures Africa releases its new Entertainment business edition — The New Wave of Nigeria's Soft Power appeared first on African Media Agency.
Source : African Media Agency (AMA)
L-R: Adam Elhiraika, Director, Macroeconomics and Governance Department, ECA; Kevin Urama,…