Unravel the Secrets to 5772% Profit: Exclusive Interview with Bybit's WSOT Champion Maksim
DUBAI, UNITED ARAB EMIRATES, 23 October 2023 -/African Media Agency(AMA)/- Ever wondered how the world's top crypto traders leverage their strategies to achieve outstanding returns? Bybit, the platform behind the prestigious World Series of Trading (WSOT) competition, is thrilled to unveil an exclusive interview with this year's champion trader, Maksim, who netted an astounding 5772% profit in just 30 days!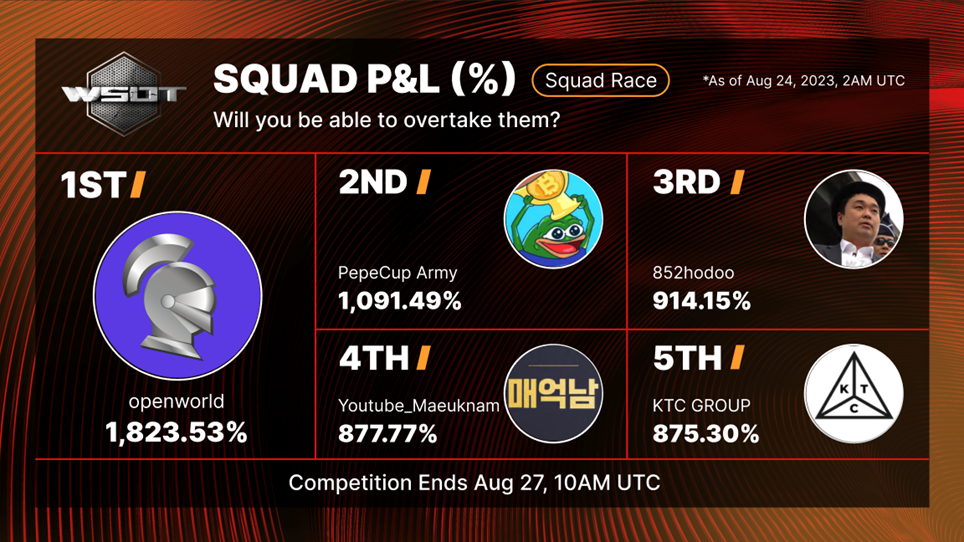 As the spearhead of the triumphant Openworld trading squad, Maksim's passion for trading extends beyond profit — it's about the thrill of the game. As he candidly reveals in the interview, the exhilarating structure of a trading tournament inspired him to adopt riskier strategies that wouldn't be conceivable in traditional setups.
This year's WSOT event, which saw a jaw-dropping $70.5 billion trading volume, was bigger and better than ever, drawing an audience of 120,000 traders from 188 countries. A testament to its global appeal and the potential for crypto traders to elevate their skills in a competitive arena.
Delving into Maksim's journey, the trading maestro sheds light on the role of AI in the trading landscape, likening its use to a chess game, enhancing human skills rather than replacing them. His perspective on price discovery being a human-centric process is bound to stir thoughts and discussions in the trading community.
Ready to Dive Deeper?
Unearth the strategies, mindset, and choices that propelled Maksim to the top of the crypto trading world. Click here and step into the mind of a trading genius!
#Bybit / #TheCryptoArk
Distributed by African Media Agency (AMA) on behalf of Bybit.
About Bybit
Bybit is a top-five cryptocurrency exchange established in 2018 that offers a professional platform where crypto investors and traders can find an ultra-fast matching engine, 24/7 customer service, and multilingual community support. Bybit is a proud partner of Formula One's reigning Constructors' and Drivers' champions: the Oracle Red Bull Racing team.
For media inquiries, please contact: media@bybit.com
For more information please visit: https://www.bybit.com
For updates, please follow: Bybit's Communities and Social Media
The post Unravel the Secrets to 5772% Profit: Exclusive Interview with Bybit's WSOT Champion Maksim appeared first on African Media Agency.
Source : African Media Agency (AMA)
L-R: Adam Elhiraika, Director, Macroeconomics and Governance Department, ECA; Kevin Urama,…