Bybit's Ben Zhou Bridges the Path to Web3 – Insights on Fintech's Future at Tbilisi Silk Road Forum
UBAI, UNITED ARAB EMIRATES, 30 October 2023 -/African Media Agency(AMA)/- Bybit, the world's third most visited crypto exchange, announced that its co-founder and CEO, Ben Zhou, was a featured panelist at the 4th Tbilisi Silk Road Forum. The event, held under the theme "Connecting Today, Resilient Tomorrow" in Tbilisi, Georgia, on October 26 and 27, brought together global leaders to explore the dynamic landscape of fintech and cryptocurrency in rising economies.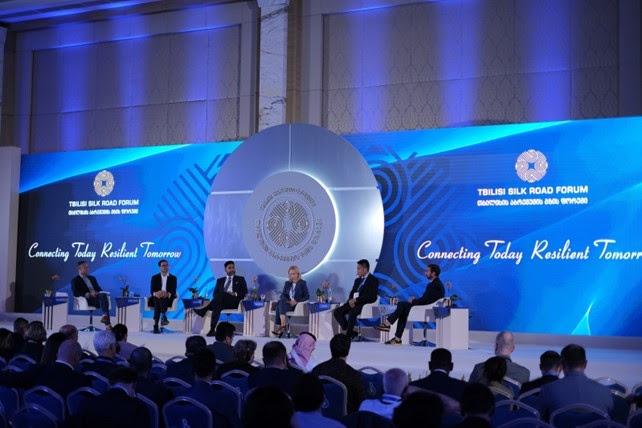 Ben Zhou joined a panel of esteemed speakers, including Natia Turnava, Acting Governor and First Vice-Governor of the National Bank of Georgia; Pedro Vieira, Partner at 500 Global; Dr. Andreas Glarner, Legal Partner at MME; and Salim Dhanani, CEO & Co-Founder of Pave. Their collective wisdom illuminated the forum, driving forward essential conversations in the fintech industry.
When asked about Bybit's approach to choosing jurisdictions for operation, Ben Zhou emphasized the importance of collaborative discussions with forward-thinking authorities who recognize the potential that crypto development brings to their respective countries. He outlined the key factors that guide their decisions, including regulatory structure, proximity to central banks, and the presence of local talent and favorable policies. Georgia, with its supportive central bank and regulatory environment, emerged as one of the future strategic hubs for Bybit's presence in the CIS region.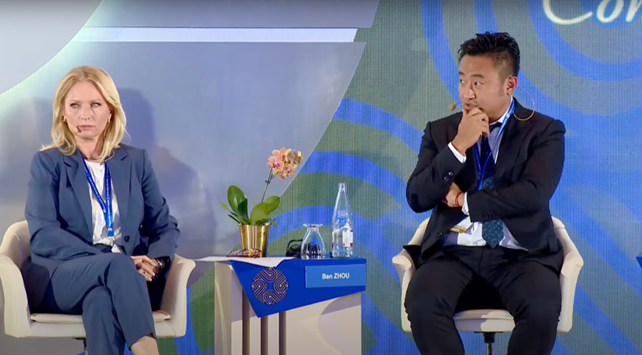 Ben Zhou also shed light on the trustworthiness of cryptocurrencies. Reflecting on the past five years, he noted the remarkable transformation in the blockchain and cryptocurrency space. While in 2018, concepts like Web3, NFTs, DeFi, and decentralized exchanges were in their infancy, the present day witnesses their widespread adoption. People increasingly turn to platforms like Bybit not only for crypto trading but also as secure banking applications for exchanging fiat currency to cryptocurrencies and earning stable yields through products like Bybit Earn.
Security remains a core concern for centralized exchanges, and Bybit, under the leadership of Ben Zhou, has maintained an impeccable track record. Since its inception, Bybit has never encountered any outages or breaches, a testament to the company's unwavering commitment to safeguarding client assets.
In closing, Ben Zhou conveyed the ethos of Bybit, stating: "Today, as we stand at the intersection of fintech and crypto innovation, the world is witnessing a transformative journey. Bybit is committed to being an infrastructure player, building the bridge and road that connects people to the Web3 future. Our mission is to empower individuals, businesses, and economies to thrive in this dynamic landscape. We don't build the city, but we take people to the city, where the limitless potential of blockchain and cryptocurrency awaits."
The 4th Tbilisi Silk Road Forum, attended by over 2,000 participants from more than 60 countries, served as a prominent platform for leaders in government, finance, and diplomacy to discuss factors shaping regional and global trade and connectivity. The two-day event focused on a range of vital topics, including supply chains, logistics services, connectedness, and investments in transportation infrastructure across various modes of transport.
#Bybit / #TheCryptoArk
Distributed by African Media Agency (AMA) on behalf of Bybit.
About Bybit
Bybit is a cryptocurrency exchange established in 2018 that offers a professional platform where crypto traders can find an ultra-fast matching engine, excellent customer service and multilingual community support. Bybit is a proud partner of Formula One's reigning Constructors' and Drivers' champions, the Oracle Red Bull Racing team, esports teams Astralis, Alliance, Made in Brazil (MIBR), and Oracle Red Bull Racing Esports.
For media inquiries, please contact: media@bybit.com
For more information please visit: https://www.bybit.com
For updates, please follow: Bybit's Communities and Social Media
The post Bybit's Ben Zhou Bridges the Path to Web3 – Insights on Fintech's Future at Tbilisi Silk Road Forum appeared first on African Media Agency.
Source : African Media Agency (AMA)
L-R: Adam Elhiraika, Director, Macroeconomics and Governance Department, ECA; Kevin Urama,…