Africa Money and DeFi Summit and Amazon Web Services Partner to Drive Digital Transformation in Africa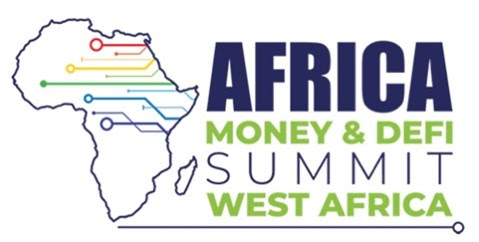 ACCRA, Ghana, 21 September 2023 -/African Media Agency(AMA)/-The Africa Money and DeFi Summit ,creators of Africa Tech Summit are delighted to announce its partnership with Amazon Web Services (AWS) a subsidiary of Amazon.com, to drive digital transformation in Africa.
With an unmatched legacy of 12 consecutive years as a Gartner Cloud Infrastructure and Platform Services (CIPS) Magic Quadrant leader, AWS brings its unrivaled expertise to partner with the Africa Money and DeFi Summit West Africa. The partnership is poised to empower entrepreneurs and accelerate economic growth across the continent.
"Africa has leap-frogged in the financial space. This is due to the great impact had by the amazing startups and ecosystem players who have taken it upon themselves to improve the lives of the communities around them. AWS is honored to share in this process and dive deeper into what we have seen working around the globe and in Africa," said Lawrence Muthoga, Startup Account Executive, Sub-Saharan Africa, Amazon Web Services.
As part of this partnership, AWS will host an engaging masterclass session that promises to be a highlight of the summit. Participants can anticipate gaining invaluable insights into emerging trends such as Machine Learning, AI and how to accelerate their Web3 journey on AWS.
Scheduled for October 3rd and 4th, 2023, at Movenpick Ambassador Hotel in Accra, Ghana, Africa Money and DeFi Summit will serve as the backdrop for this collaboration. The summit promises an immersive experience with interactive masterclass sessions, panel discussions, fireside chats, and networking opportunities. The event will also feature a meeting zone that fosters invaluable interactions between entrepreneurs and investors. Moreover, the Investment Showcase will provide a platform for innovative ventures from across the continent to pitch their solutions to potential backers.
Andrew Fassnidge, founder of the Africa Money and DeFi Summit, shared: "Cloud computing is a transformative force that continues to reshape the future of fintech and Web3 in Africa. AWS is at the forefront of this and consistently pushes the boundaries of what's possible for ventures across the continent. We are delighted to be partnering with AWS again for the Africa Money & DeFi Summit, underscoring the joint dedication supporting African business and innovation."
Distributed by African Media Agency (AMA) on behalf of Africa Tech Summit
About Africa Money & DeFi Summit West Africa
Africa Money & DeFi Summit West Africa (AMDSGH), organized by the creators of the Africa Tech Summit Series, is a leading technology conference that provides valuable insights and networking opportunities for the Pan-African Fintech, Decentralised Finance (DeFi) & Crypto ecosystem. Hosted in Accra, Ghana AMDSGH brings together fintech leaders, Mobile Network Operators (MNOs), banks, international investors, entrepreneurs, government representatives, trade bodies, media, and leading ventures to drive investment and foster business collaborations within the African Fintech and DeFi ecosystem. https://africamoneydefisummit.com
About Amazon Web Services
Since 2006, Amazon Web Services has been the world's most comprehensive and broadly adopted cloud. AWS has been continually expanding its services to support virtually any workload, and it now has more than 240 fully featured services for compute, storage, databases, networking, analytics, machine learning and artificial intelligence (AI), Internet of Things (IoT), mobile, security, hybrid, virtual and augmented reality (VR and AR), media, and application development, deployment, and management from 99 Availability Zones within 31 geographic regions, with announced plans for 15 more Availability Zones and five more AWS Regions in Canada, Israel, Malaysia, New Zealand, and Thailand. Millions of customers—including the fastest-growing startups, largest enterprises, and leading government agencies—trust AWS to power their infrastructure, become more agile, and lower costs.
FOR MORE INFORMATION:
Email: register@africatechsummit.com
Website: www.africatechsummit.com
Twitter – AfricaTechSMT
LinkedIn – Africa Tech Summit
Facebook – Africa Tech Summit HQ
Instagram – @ats_hq
Media Contact:
Emily Okello
+254703585922
The post Africa Money and DeFi Summit and Amazon Web Services Partner to Drive Digital Transformation in Africa appeared first on African Media Agency.
Source : African Media Agency (AMA)
L-R: Adam Elhiraika, Director, Macroeconomics and Governance Department, ECA; Kevin Urama,…