Trafficking in the Sahel: Gas lighting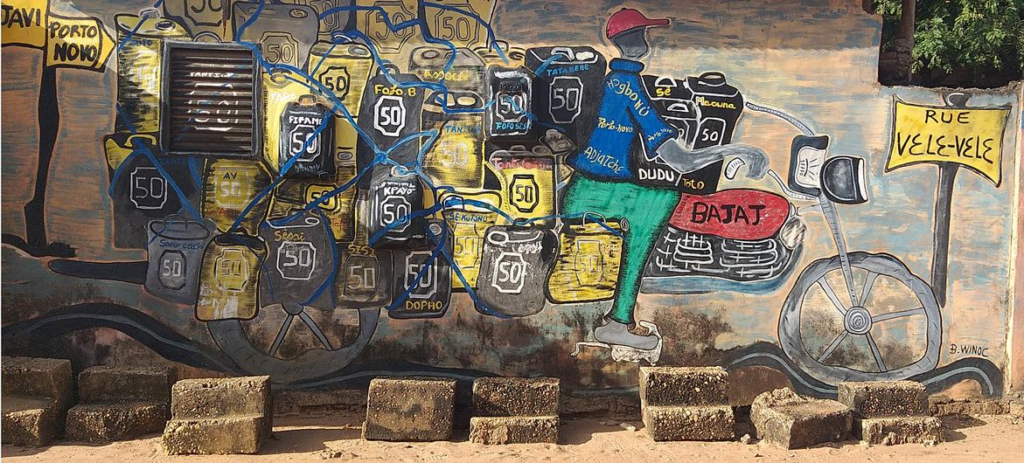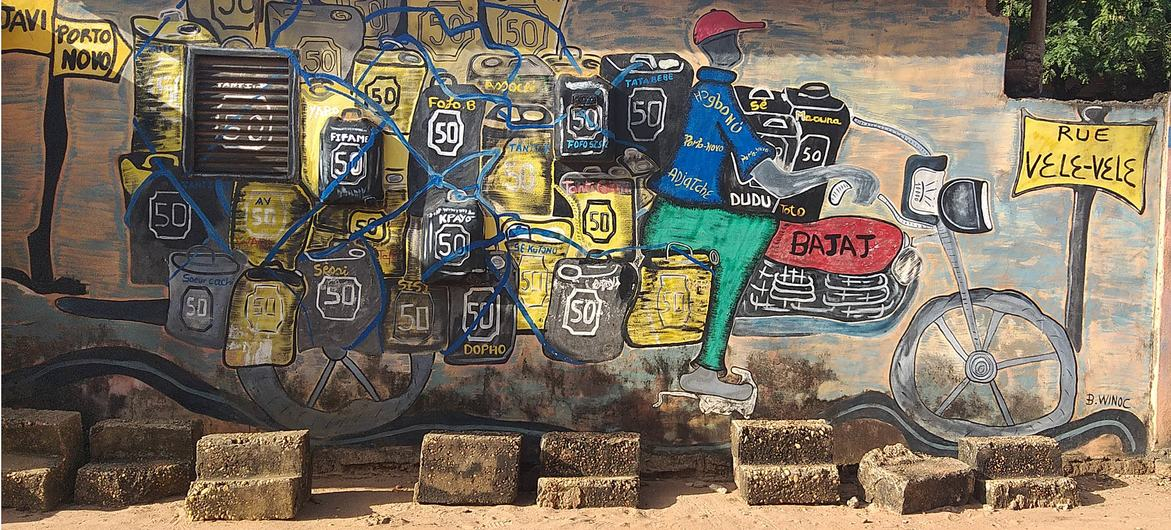 New York, USA, 07 June 2023-/African Media Agency(AMA)/Kourou/Koualou, a tiny village in a neutral zone straddling Benin and Burkina Faso, was the centre of a one-million-litre-a-year cross-border illicit fuel trade, a snapshot of a phenomenon that spreads far across the 6,000-kilometre-wide African Sahel region.
In this feature, part of a series exploring the fight against trafficking in the Sahel, UN News focuses on the illegal fuel trade in the region.
Transported by criminal networks and taxed by terrorist groups, illegal fuel flows along four major routes snaking across the Sahel towards ready buyers, siphoning millions from nations on the road to stabilizing their security-challenged region, home to 300 million people.
"Fuel trafficking is undermining the rule of law; it's fuelling corruption," said François Patuel, Chief of the Research and Awareness Unit at the UN Office on Drugs and Crimes (UNODC). "It's also enabling other forms of crime. That's why it needs to be addressed."
Demand calls, traffickers answer
Fuel trafficking is big business in the region. A report from the UNODC, Fuel Trafficking in the Sahel, finds that it funds illegal non-State armed groups, terrorist groups, financial institutions, corrupt law enforcement officials, and groups with ties to prominent individuals with interests in retail fuel companies. It is also in high demand among the population.
The biggest enablers are low, heavily subsidized gas prices in Algeria, Libya, and Nigeria. UNODC reported that Libyan gas stations charge 11 cents a litre, but across the border, Malian pump prices average $1.94.
Lost millions
"By just crossing the border, they make 90 cents profit per litre," Mr. Patuel explained. "It's easy revenue for criminal groups."
He said the traffickers then sell to the population, who rely on cheaper fuel to carry out their activities and everyday life, from fuelling generators to produce electricity or fill their gas tanks to drive their goods to market.
"They really exploit those needs in order to sell their criminal products, including contraband fuel," he added.
The UNODC report tracked operations across Burkina Faso, Chad, Mali, Mauritania, and Niger. Along well-trafficked routes, drivers carry millions of litres of contraband fuel each year. Established routes run from Algeria to Mali, another links Libya to Niger and Chad, and yet another begins in Nigeria via Benin towards Burkina Faso, and via Niger to Mali.
Lost revenue for Sahelian nations is staggering, said Amado Philip de Andrés, UNODC's regional representative for West and Central Africa.
The illicit trade costs Niger almost $8 million annually in tax revenue, the according to the country's High Authority for Combatting Corruption and Related Offences. Traffickers who evaded taxes by purchasing fuel marked for export at reduced costs and diverting deliveries domestically or across borders, the Government office said.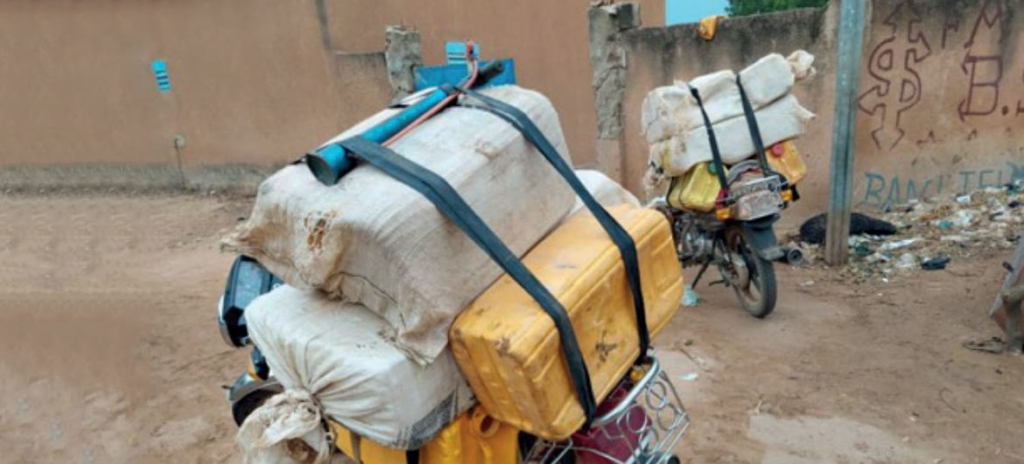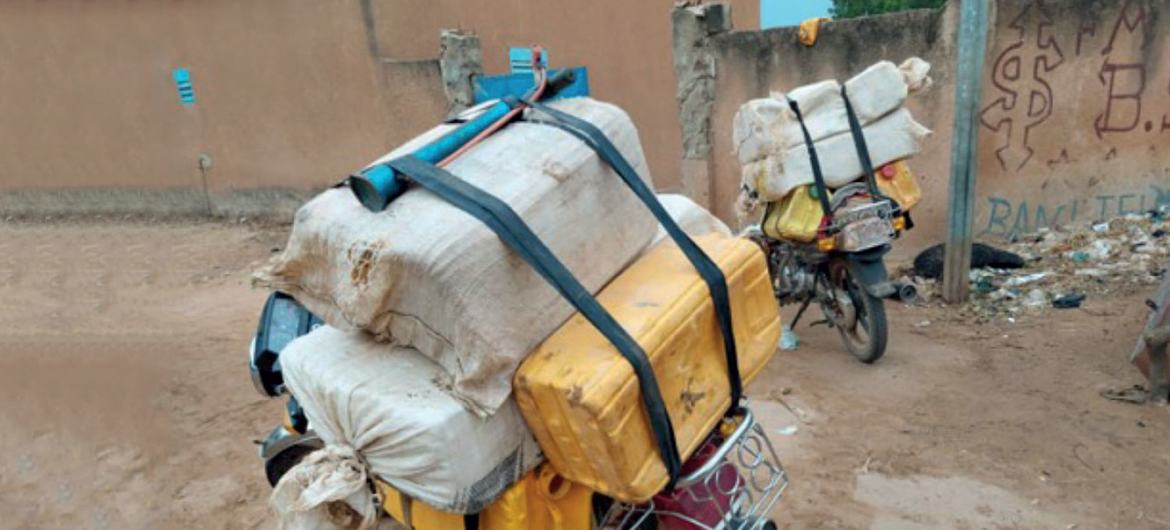 Terror tax
Smugglers do, however, pay "taxes" to newly formed terrorist groups, including around Kourou/Koualou, where illegal warehouses stored tanks of contraband fuel while in transit, UNODC reports, adding that Al-Qaida-affiliated groups operate some of zone's gold-rich mines, and routinely levy fees on contraband.
In terms of natural resource trafficking in Burkina Faso, Mali, and Niger, "local communities are particularly vulnerable, as they live in isolated areas with a limited law enforcement presence," according to a Trends Alert report by the Security Council's Counter-Terrorism Committee Executive Directorate (CTED).
Often, contraband fuel scratches the surface of a very deep well of trafficking, reflecting a nexus of criminal activities, from drugs to migrants, Mr. Patuel said, citing the example of a 2021 Nigerian police seizure of 17 tons of cannabis resin involving a known fuel trafficker who owned petrol stations. The suspect allegedly used drug trafficking proceeds to buy contraband fuel sold at his petrol stations.
UNODC highlighted other new and disturbing trends showing companies associated with Security Council-sanctioned individuals involved in fuel smuggling from the Niger to Mali, as traffickers peddle an ever-growing range of products.
Such profiteering has raised alarms across the UN system. Continuously expressing concern at terrorist groups using proceeds of natural resource trafficking to fund their nefarious activities, the UN Security Council has urged States to, among other things, hold perpetrators accountable.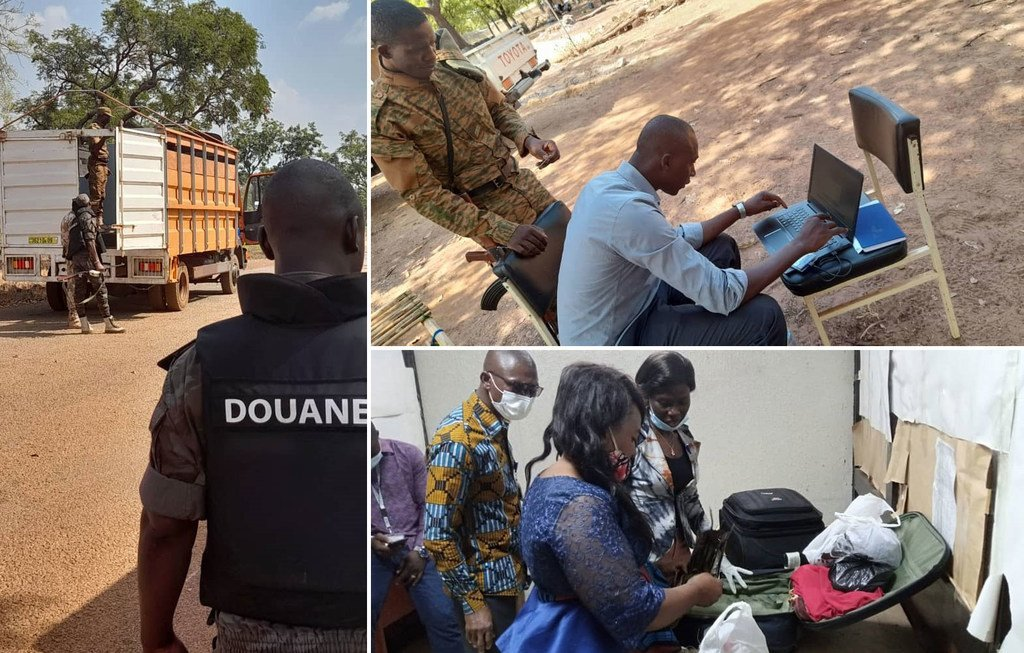 Excising corruption
However, ending fuel smuggling is a complex venture with potentially deadly consequences in a region with sky-high rates of informal employment, from 78.2 per cent in the Niger to 96.9 per cent in Chad. Damming illicit fuel flows, the UNODC worries, could drive up transportation and energy prices along with costs for most commercial goods and services.
The Office suggests that Sahelian nations and neighbouring countries identify and prosecute fuel smuggling cases with direct links to organized crime, armed groups, and corruption. At hand are tools contained in such international treaties as the UN Convention against Transnational Organized Crime and UN Convention against Corruption.
Capping illicit flows
While some anti-smuggling efforts have been met with violent resistance, including the death of a law enforcement officer, despite the risks, the nations continue to stem illicit flows using fresh and collaborative approaches, UNODC said.
The agency's latest threat assessment on the phenomenon provided a raft of examples, from police-escorted gas convoys in Algeria near the Malian border to Benin's imposed curfews and raids to stop cross-border armed groups.
For its part, Burkina Faso has been meticulously dismantling since 2019 a highly organized fuel trafficking network that smuggled more than 3 million litres of contraband over a three-year period, with fleets of trucks transporting up to 30,000 litres per trip.
Back in Kourou/Koualou, the flow of illegal fuel has been reduced to just a trickle following government crackdowns, but terrorist groups continue "to tax what fuel is still being trafficked, as well as other smuggled goods", according to UNODC.
"Criminal groups feed on and exploit the needs of the population," the agency's chief researcher Mr. Patuel said. "Combining the efforts and having a regional approach will lead to success in addressing organized crime in the region."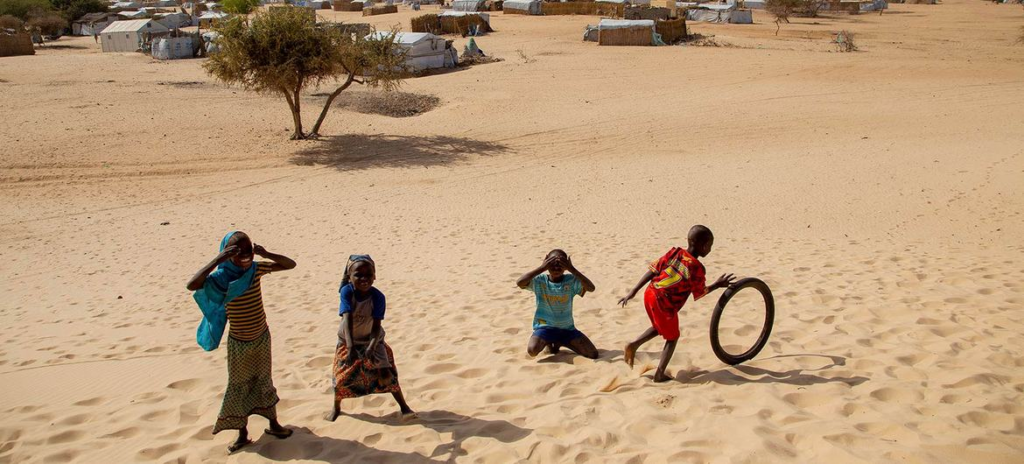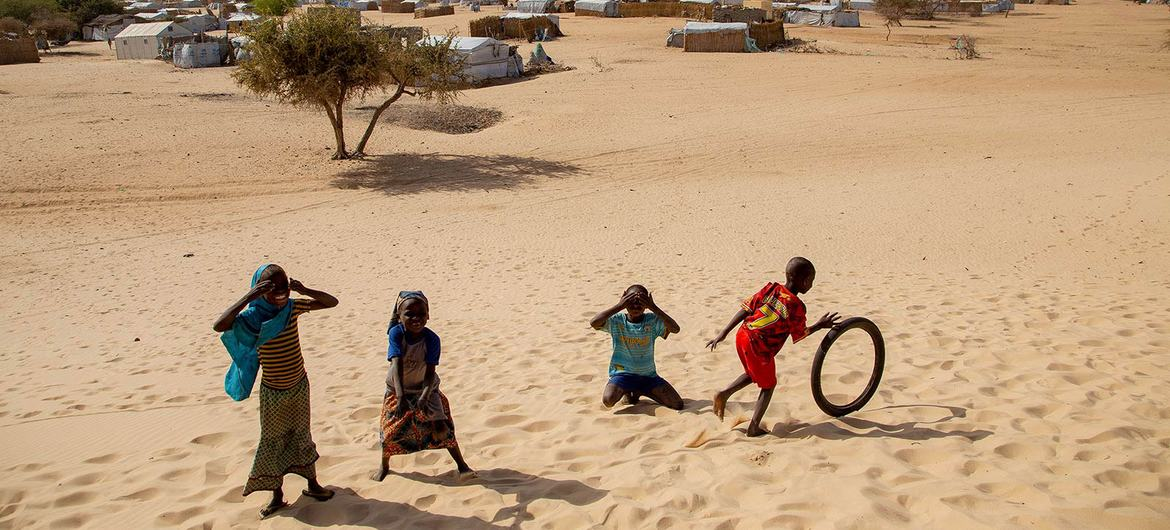 UN in action
The UN and its partners are working to stamp out trafficking and also build up opportunities in the region. Here are some examples:
Distributed by African Media Agency (AMA) on behalf of UN NEWS
The post Trafficking in the Sahel: Gas lighting appeared first on African Media Agency.
Source : African Media Agency (AMA)
L-R: Adam Elhiraika, Director, Macroeconomics and Governance Department, ECA; Kevin Urama,…