HP appoints Mitsumi as authorized distribution partner for more than 20 francophone countries in West and Central Africa.
Mitsumi to offer HP's complete range of computing, supplies and print solutions across French-Speaking countries in West and Central Africa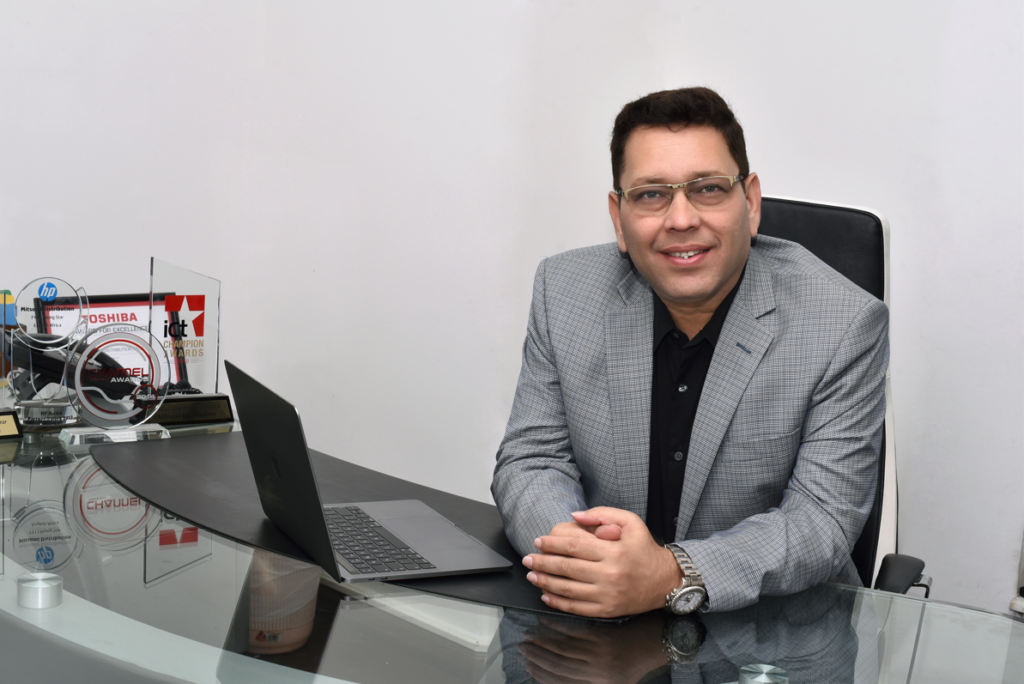 ABIDJAN, Côte d'Ivoire, May 15, 2023 -/African Media Agency(AMA)/- HP Inc. (HP) has named Mitsumi Distribution, one of the leading distributors of information technology (IT) solutions in the Middle East and Africa, as its one of authorized HP distribution partners in more than 20 francophone countries in West and Central Africa.
The partnership will see Mitsumi promoting and offering HP's complete range of computing, print and supplies products whilst providing dedicated sales and business support as well as better service inventory and delivery.
Mitsumi will also play a key role in further strengthening HP's foothold in the region and bolstering the French-speaking channel partner ecosystem. The countries to be covered include Benin, Burkina Faso, Burundi, Cameroon, the Central African Republic, Chad, Comoros, the Democratic Republic of Congo, Congo, Ivory Coast, Djibouti, Gabon, Guinea, Madagascar, Mali, Niger, Rwanda, Senegal, the Seychelles, Mauritania and Togo.
Mitesh Shah, Managing Director, Mitsumi, said: "This development marks another milestone in the more than 13 years of strong cooperation between Mitsumi and HP. It also reflects our belief in the effectiveness of partnership, micro-distribution and in-country presence. We thank HP for their confidence in us, and we are delighted to have taken our partnership to another level of growth and development this year."
Salah Ouardi, Managing Director, North West Africa & Islands, HP, said: "Over the years, we have built trust in Mitsumi's geographic breadth, extensive retail coverage, and many years of experience and commitment to the African technology industry. Our latest collaboration will enable us to widen our regional reach, empower customers to navigate hybrid work with ease, and to protect their privacy and data with interoperable products and solutions across our portfolio. We look forward to a very successful partnership with Mitsumi."
As part of the agreement, the leading distributor will also provide various value-added services and training programs for its channel partners to educate them on different vendor technologies and products, help diversify their portfolio, and enable them to remain profitable and competitive. This complements Mitsumi's commitment to developing solid relationships with African channel partners, bringing in financing and local credit for them. Mitsumi, which also boasts of reliable logistics capability, manages full-fledged offices and local warehouses in 10 major Francophone West African markets to date
Distributed by African Media Agency (AMA) on behalf of MITSUMI Distribution..
About Mitsumi Distribution:
Mitsumi Distribution is the largest IT, Telco and Enterprise solutions distributor in the Middle East and Africa region. They are authorized distributors for leading global technology brands. Their growing portfolio includes HP, Dell Technologies, Lenovo, Asus, Acer, Kioxia, Canon, Toshiba, Hitachi, HPE, LG, Samsung, Nokia and Huawei. For more information, visit www.mitsumidistribution.com
Media contact:
Zahid Pervaiz
The post HP appoints Mitsumi as authorized distribution partner for more than 20 francophone countries in West and Central Africa. appeared first on African Media Agency.
Source : African Media Agency (AMA)
L-R: Adam Elhiraika, Director, Macroeconomics and Governance Department, ECA; Kevin Urama,…