Africa's digital dividend: The role of technology in remittances
by Darryl Pietersen, Director of Anglophone Africa, WorldRemit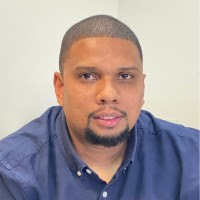 ACCRA, Ghana, 23 May, 2023,-/African Media Agency (AMA)/- The growth of Africa's digital economy has resulted in many positive changes. In addition to the impact already felt by the changing way in how our world works, the World Economic Forum estimates that the digital economy could contribute nearly US $180 billion to the region's growth by 2025.1
According to the World Bank, the digitalisation of financial services and money is helping bridge gaps in access to financial services for households and firms, promoting economic development – ultimately reshaping how we receive and send money.2
And although in Africa cash reigns supreme, an influx of new investment and regulatory shifts continue to see e-payments gaining momentum.3
As Africa Day approaches on May 25th, the theme this year shines a spotlight on Science, Technology and Innovation (STI) as catalysts for progress. The STI in Africa Day held earlier this month saw delegates from African countries, UN agencies, industry, and civil society convening to discuss the potential of harnessing science and technology for Africa's development. As well as enhancing a technical and entrepreneurial culture and building strategic and sustainable partnerships.
On the continent, Ghana remains a leader in remittance inflows, with RemitSCOPE Africa reporting that international remittances account for over 5% of the country's economy, with an estimated 600,000 families relying on them.4 Last year it was again the second largest recipient of remittances in Sub-Saharan Africa, recording USD $4.7 billion in inflows.5
There is a multitude of reasons for the country being one of the leaders in the remittance space, including a regulatory environment that is cleared and defined, and coordination between stakeholders to identify opportunities for upscaling and mainstreaming.6
However, while some Ghanaian banks offer transactional accounts, banking services and onboarding processes catering to the diaspora, the offering remains limited. Fintechs are tackling this challenge and have started to explore providing financial services linked to remittances through digital platforms and partnerships with financial service providers.7
And while researchers say that there are still gaps in the Ghanaian remittance market such as costs and more client-centric research needed to identify market opportunities to develop inclusive services bundled with remittances, there are some tech developments in the country that should be highlighted as we celebrate Africa Day.8
Adoption of National Payments Plan
The Bank of Ghana adopted its National Payments Strategic Plan in 2019. The five-year plan ends in 2024. It is aimed at leveraging opportunities provided by digital technologies to promote competition, efficiency, innovation, and financial inclusion within the payment ecosystem.9
Launch of a Regulatory and Innovation Sandbox
In August 2022, the Bank of Ghana launched its Regulatory and Innovation Sandbox as part of its commitment to continuously evolve a conducive regulatory environment that fosters innovation, financial inclusion, and financial stability. A regulatory sandbox is a supportive and controlled policy environment that enables financial service providers to test innovative products, services, and business models in a live environment under the provision of a regulator.10
Reduction on e-levy transfer values
In November 2022, Ghana's Ministry of Finance reduced the e-levy on transfer values from 1.5% which it adopted in May to 1%. This move was meant to help the government mobilise domestic revenue.11
Rise of mobile money
Last month, GSMA launched an industry report on mobile money revealing an upswing in the use of mobile money accounts across the globe. In Ghana, 92% of men and 86% of women currently own a mobile phone. Additionally, 88% of men have a mobile money account, compared to 79% of women. In the last 90 days, 86% of men used mobile money compared to 76% of women.12
The journey towards the digital economy continues. While Africa has in some instances been slow on the uptake of technology, all evidence points to a dramatic shift in this landscape, which is impacting remittances. As technology and innovation grow, WorldRemit will continue to harness these changes to ensure we deliver leading global payment services.  
Distributed by African Media Agency (AMA) on behalf of WorldRemit.
Notes to Editors:
Sources
About WorldRemit
We're a leading global payments company and, along with Sendwave, part of Zepz, a group powering two global payments brands.
We disrupted an industry previously dominated by offline legacy players by taking international money transfers online – making them safer, faster and lower-cost. We currently send from 50 countries to recipients in 130 countries, operate in more than 5,000 money transfer corridors worldwide and employ over 1,200 people globally.
On the sending side WorldRemit is 100% digital (cashless), increasing convenience and enhancing security. For those receiving money, the company offers a wide range of options including bank deposit, cash collection, mobile airtime top-up and mobile money.
Backed by Accel, TCV and Leapfrog – WorldRemit's headquarters are in London, United Kingdom with regional offices around the globe.
Media Contact
WorldRemit Press Office
The post Africa's digital dividend: The role of technology in remittances appeared first on African Media Agency.
Source : African Media Agency (AMA)
L-R: Adam Elhiraika, Director, Macroeconomics and Governance Department, ECA; Kevin Urama,…