African Guarantee Fund partners with crowdfunding platform bettervest to increase impact investing for SMEs in Africa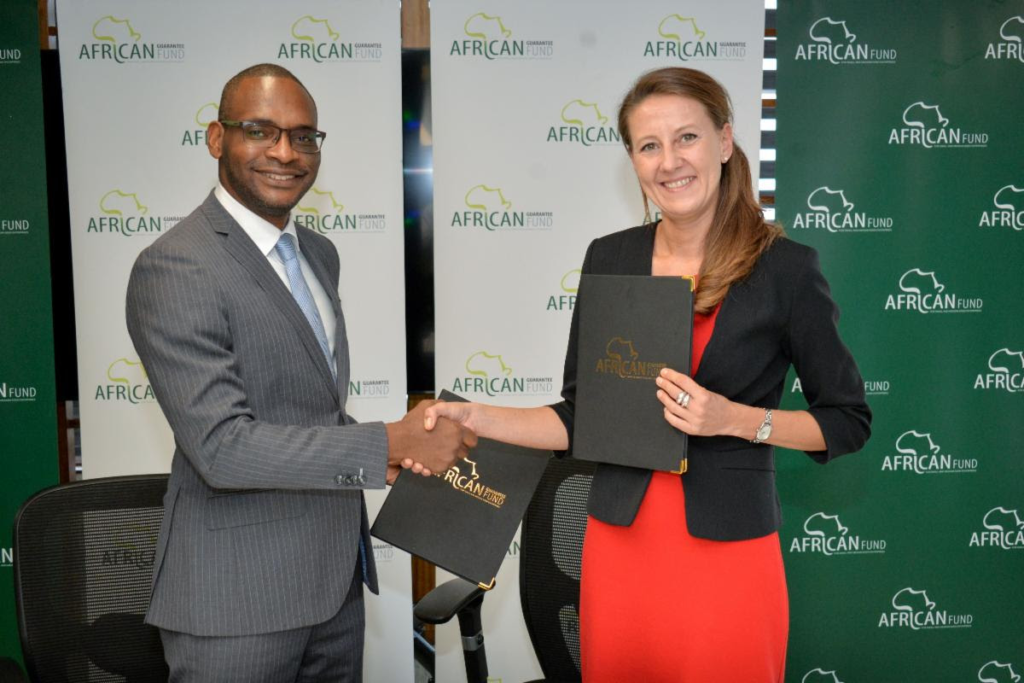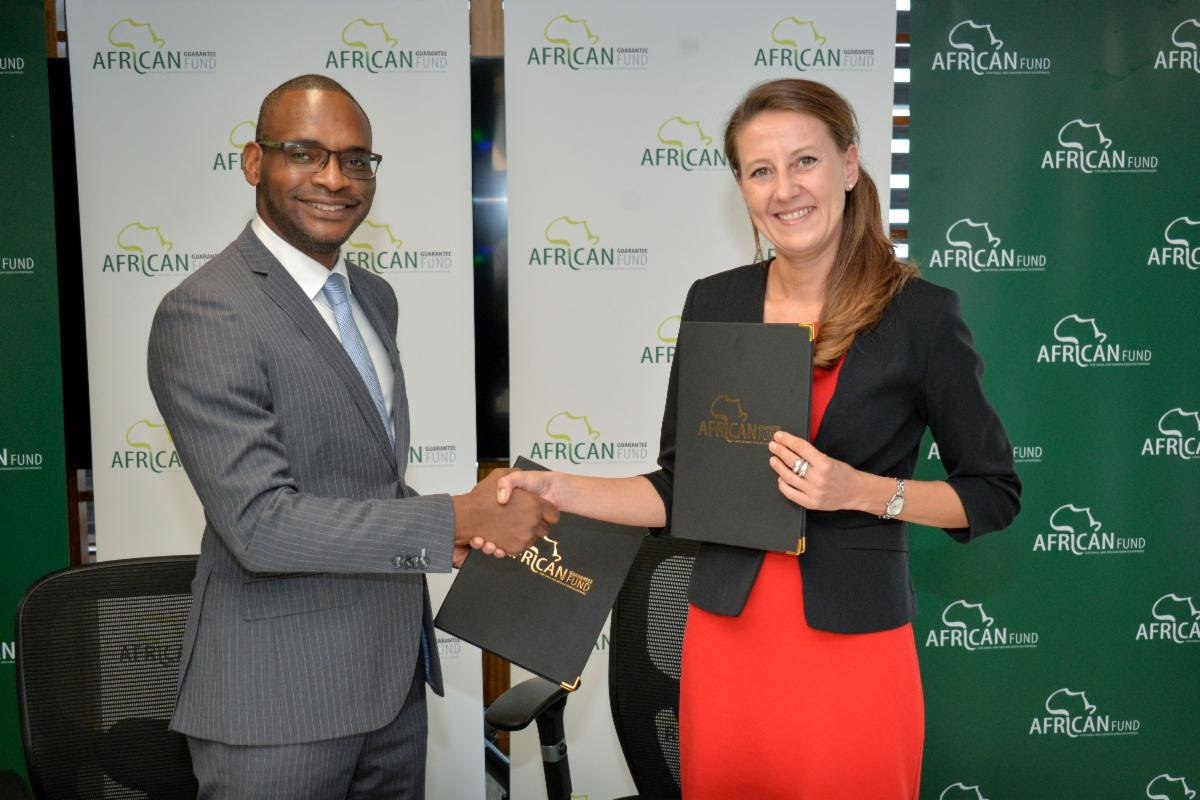 NAIROBI, Kenya, 26 January 2023 -/African Media Agency(AMA)/- African Guarantee Fund (AGF) has today partnered with Frankfurt-based bettervest, a crowdfunding platform, to increase financing of sustainable SME projects in Africa.
AGF will provide partial guarantees requested by bettervest, on the basis of risk sharing, in respect of defaults arising from credit facilities offered to African SMEs.
Speaking on the new partnership, AGF Group CEO Jules Ngankam said, "Partnering with a crowdfunding platform and Fintech is in line with our strategy for the coming years and represents a unique development opportunity for innovative financing. Through our risk-sharing mechanism, the partnership with bettervest will have a positive impact on Africa's green economic transition."
"By cooperating with the African Guarantee Fund, we have come much closer to our goal of also letting our investors benefit from the valuable instrument of a default guarantee and thus perhaps directing more investments to the African continent. This partnership is a milestone for our company", says Marilyn Heib, CEO of bettervest GmbH.
The aim of this partnership is to further increase the attractiveness of impact investments, which therefore makes a valuable contribution to the planet and its people. As with any type of investment, impact investing is not free of risks. If a project fails, the worst-case scenario is the loss of the investment amount. The partial guarantee provided by African Guarantee Fund will help to mitigate the risk of default. 
Distributed by African Media Agency (AMA) on behalf of African Guarantee Fund
About African Guarantee Fund
African Guarantee Fund (AGF) is a specialised guarantee provider with a mandate of facilitating access to finance for Small and Medium Enterprises (SMEs) to enable them fully play their role of driving Africa's economic growth. To achieve this, AGF provides partial credit guarantees and capacity development assistance to its Partner Financial Institutions. AGF has so far issued guarantees of over USD 1.5 billion which have unlocked more than USD 3 billion of SME financing, through its 200 Partner Financial Institutions across 40 African countries.
As a 2X Challenge qualified institution, AGF is committed to supporting women entrepreneurship through the AFAWA Guarantee for Growth program, which aims to unlock up to USD 5 billion in financing for women-owned or led businesses by 2026. AGF also fosters sustainable growth through its Green Guarantee Facility, to increase access to finance for SMEs investing in climate and green growth-oriented economy.
African Guarantee Fund was established in 2011 by the Government of Denmark (represented by DANIDA), the Government of Spain (represented by AECID) and the African Development Bank (AfDB). Other shareholders include French Development Agency (AFD), Nordic Development Fund (NDF), Investment Fund for Developing Countries (IFU), KfW Development Bank (KfW), Proparco and West African Development Bank. AGF is also sponsored by Global Affaires Canada and USAID's West Africa Trade & Investment Hub.
AGF is rated AA- by Fitch Ratings. For more information, please visit www.africanguaranteefund.com
About bettervest
bettervest GmbH operates the crowdfunding platform www.bettervest.com, through which people can invest in energy and resource-saving impact projects and in return receive a fixed return from the resulting energy cost savings. For this purpose, bettervest GmbH has developed an internet-based platform, and offers quality control and project management for suitable projects in addition to full financing processing.
bettervest also finances projects in Africa and emerging countries around the world and thus aims to support not only climate protection, but also the people in these countries. As a pioneer in this field, we are receiving more and more support from citizens and consumers who want to invest their money in our highly economic and meaningful measures and have now expanded our product portfolio into the area of bonds as well as co-financing through institutional and other larger investors.
For more information and the current projects, please visit www.bettervest.com 
Press Contacts
African Guarantee Fund
Diana Aluga
Group Communications & Public Relations Officer
+254 732 148 000
bettervest GmbH
Vanessa Dietz
Marketing and Project Manager
+49 (0) 69 348 71 68 – 13
The post African Guarantee Fund partners with crowdfunding platform bettervest to increase impact investing for SMEs in Africa appeared first on African Media Agency.
Source : African Media Agency (AMA)
L-R: Adam Elhiraika, Director, Macroeconomics and Governance Department, ECA; Kevin Urama,…